Want to make your new or existing practice a lead generation magnet, but still have questions?
How much does a website cost?
Our websites are priced at only $199 per month.
What does the website price include?
Our websites include custom design, enterprise level hosting, licensing of all software, licensing of world-class security suite, ongoing maintenance, and unlimited changes. Plus it includes purchase of high quality stock imagery, Google review feeds, interactive map, contact forms, and social media feeds for your website.
What makes your websites unique?
All client websites are carefully crafted based on growth strategy with is derived from ample research into your competitors, your ideal patient, your target market, your geographic reach, patient expectations, and your goals as a chiropractor.
Is there a minimum contract for your websites?
Yes. Due to the amount of work that goes into the upfront research, development, and design phase, as well as the upfront fees paid for hosting, software, and widgets, we do require clients to sign a 36 month minimum contract.
What happens to the website after the contract ends?
After 36 months, you are given an option to renew for another 36 months, or leave us completely. Clients who opt to stay will receive a free redesign at the time of renewal to ensure their websites are fresh, and adhere to that time's technology and user expectation standards. Those who opt to leave can have their website files delivered to them electronically.
How good is the hosting you offer?
Our hosting is purchased from one of the industry's best WordPress hosting companies. It is a dedicated server that guarantees a 99.9% uptime. The server is among the fastest for small business, and scores very high on Google's speed and performance metric.
How good is the security software you offer?
Our security software is an enterprise software that we license from the hosting company. In short, the software is incredible in detecting attacks, hacks, malware, viruses, and adware, and works exceptionally well in diffusing issues and protecting your website from damage.
Will my website be mobile friendly?
Absolutely yes. Our websites are built with mobile friendliness and performance in mind. Your website will have a mobile version that is built to perform, even on low-bandwidth phones. By super-optimizing imagery, hiding unnecessary clutter, and adjusting programming tidbits under the hood, we can ensure your website appears quickly and beautifully on mobile devices.
Is there a setup fee associated with your websites?
Yes, the setup fee is $3,000 which covers a number of things. First and most importantly, this fee covers custom content writing for your entire website based on an interview with our content development team. The setup fee will also include a very intense research phase by a team of market researchers in determining the best approach for your website with the goal of having it be unique and competitive, as well as marketable in case you do wish to have digital marketing performed.
Does my website have blogging capabilities?
Most of our website design packages come with a robust world-class blogging software that allows your team to add articles and news to the website as often as you wish.
Does my website have electronic forms?
Yes. Your website will have one or several electronic forms that deliver patient details right to your inbox.
Does my website come with a scheduling software?
Scheduling software is not included, however, we can connect most existing online scheduling applications to your website for a seamless user experience. Such software include Review Wave.
Does my website include SEO and digital marketing?
No it does not. SEO efforts are a completely separate service that we offer and requires quite a bit of work on an ongoing basis. For more information about our SEO services, or our Google Ads services, please visit those pages for additional details.
How often is my website maintained?
Maintenance occurs on a weekly basis where all software is manually updated, databases are optimized for performance, spammy link backs and other malicious attempts blocked and removed, and website tested and repaired should anything go wrong.
How often can I make changes to the website?
Regular changes such as adding team members, adding more service pages, updating photos, and making text edits can be handled on an unlimited basis. This means anytime you have something to add to the website, we can handle it on your behalf usually within 72 hours.
What platform does the website run on?
Websites are designed on the most powerful and secure platform called WordPress. This technology was selected due to its powerful programming and performance standards, as well as its reliability and scalability.
I want to get started right away. How do I go about doing so?
You can begin by filling out our inquiry form on our contact page. Once we receive you request, we will contact you to discuss details and begin!
How long does it take to design and launch my website?
Considering we do our homework and establish a strategy before we begin designing, plus considering the fact that we'll be doing custom copy writing for you, you can expect a 3 to 4 week window from the time we sign the agreement until the website is launched.
How about a domain name? Do I need one?
Yes, you need to purchase your own domain so that you have total ownership of it. We recommend buying your domain from a reputable company such as GoDaddy.
How can I get my photos, logos, and bios to you?
Once we begin working on the website, we will ask for all these items which you can easily send through email or our Google Drive which we'll share with you.
Why did I made it my personal mission to change the chiropractic brand
In 2008, I was suffering with back pain, neck pain, headaches, migraines, and allergies. To top it off, I started suffering with heart palpitations and high blood pressure. At age 36, it was depressing to know everything was going downhill.
One day while working, I started to feel my back and neck pain intensify. I left work early that day, went home, and popped a few Advil hoping for a better tomorrow.
One sick day turned into a few, and before I knew it, I was back at my MD's office begging for more painkillers. He obliged and also referred me to an orthopedic surgeon.
A week later, I was being scheduled for spine surgery, and told I have a 50/50 shot at getting better. Reading and signing all the pre-op forms, I knew deep down that this wasn't for me. So the day of my operation, I chickened out and canceled the surgery just 3 hours before my appointment.
Immediately afterwards, just like millions of other people, I jumped online and typed "Back Pain Relief" and "Back Surgery Alternative" in Google. Throughout my research, I ran into dozens of chiropractic websites. But NONE of them gave me the reassurance that they could help me. It wasn't what was written on the pages, rather, the overall look and feel of the websites. None portrayed trust, value, or authority.
Right as I was about to give up, I found a website for a chiropractor who seemed to have cared about, and invested in her brand, her website, and in her image.
Her website immediately put me at ease. I spent ten to twelve minutes reading about her services, her technique, and was confident she was the hope I was looking for.
Three months later, I got my health and vitality back, and I made it my mission to help chiropractors elevate their image so that those of us looking for hope at midnight can actually find it. You see, when people are in pain, they're not looking for a $19 deal. They're looking for the REAL deal… they're looking for hope.
Quality brands and marketing attract quality patients. I know that first hand. THIS is what I promise to bring to you.
Ardavan Javid
Co-Founder of MyChiroPractice
MyChiroPractice understands our profession's challenges. Their design and marketing has exceeded my expectations, and I'm confident they will do the same for you.
Building a million-dollar cash practice takes a lot of dedication, but I couldn't have done it without MyChiroPractice's branding and marketing help.
We couldn't be happier with MyChiroPractice! Everyone compliments our website and branding, and our patient numbers just keep growing!
The logo and banding have established me as an elite professional in my community. I credit MyChiroPractice to a large part of my success.
MyChiroPractice is one of the best investments I've made in my practice. They helped me polish my brand, and their innovative ideas have made marketing a breeze.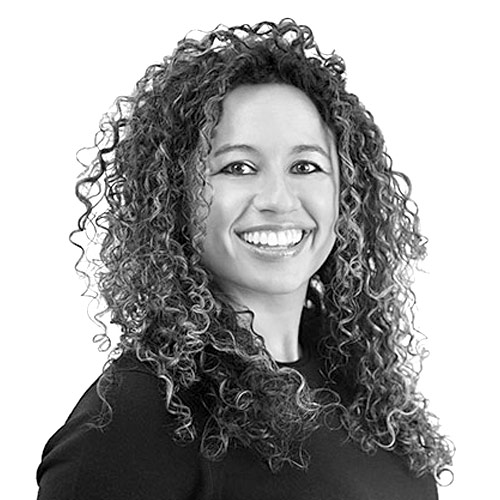 MyChiroPractice did a fantastic job creating exactly what I wanted. The high quality designs are clean, sharp, and unique. I highly recommend them!
Ready to Start?
Grow your practice and experience industry dominance with an amazing brand, a custom professional website, and powerful digital marketing that will yield you dozens of quality leads each month. Contact us today to discuss next steps.
MyChiroPractice, Inc.
23276 S. Pointe Drive, Suite 200
Laguna Hills, CA 92653
949-385-1450
[email protected]